How you can save your sinking concrete slab
Driveway, sidewalk, foundation floors etc. - If your concrete has settled or is uneven, we can help!
Concrete Raising in the Michigan Metro Area
When we are called to assist a home owner or business owner with a free estimate on whether they should level their concrete, or replace it, they are often happily surprised they can have perfectly aligned concrete again in a matter of minutes. Saving them time and money. That's because when compared to concrete replacement, the process of raising concrete with polyurethane foam is inexpensive (compared to the alternatives) and is exponentially faster than replacing the concrete. On this website we will present all the facts and answers to questions you may have going forward.
Reasons

To Raise Your Slab
Stop dealing with cracked and settling concrete the old fashioned and expensive way.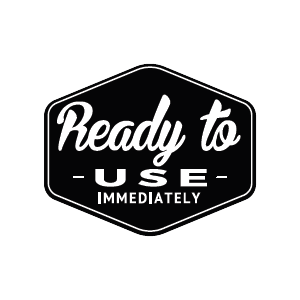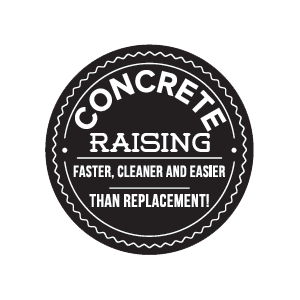 Do you have concrete around your home or business that needs leveling/raising? Don't spend hundreds or thousands to replace it before speaking with us!
Safety: Trip hazards can harm you, your family, and allows your property to be open for unwanted liability
Cost: You can raise your concrete for less than half the price of replacing the concrete slab
Time: Your slab problem will only worsen in time. Fix it now and avoid the hassle later. Raising concrete with polyurethane foam or mudjacking often takes a couple of hours and is ready immediately upon completion
Appearance: Eye sores and additional structural cracks can be the result of unlevel concrete
Home Value: Trying to sell your home? First appearance is everything to a home buyer
Structural Damage: When a concrete slab settles, consequently, doors and windows stick, and structures connected to the slab may crack and settle as well
Water Damage: Water follows the path of least resistance and a settled or sunken driveway may end up costing a homeowner more money over time in foundation repairs
Be Green: By raising your concrete you are saving your current slab from being torn out and deposited at a landfill
Solid slabs of concrete can be raise and stabilized. Gravel areas or blacktop are unable to be repaired and need to be replaced or re-installed to remedy settling issues. Slabs of concrete that are badly cracked may also be too damaged to lift.
Driveways
Porches
Pool Decks
Roads
Bridge Approaches
Sidewalks
Stoops
Factory Floors
Streets
Curbs and Gutters
Interior Floor Slabs
Patios
Apartment Complexes
Highways
Sidewalk Projects
Steps

To Raising Your Concrete
Most concrete raising jobs will take between one to two (1-2) hours - start to finish - and your concrete will be ready for use immediately upon completion!
STEP 1: Injection holes (5/8" - the size of a dime) are strategically drilled around the areas where the concrete is sunken and requires lifting.
STEP 2: Once everything is prepped and the hose and materials are in place, the polyurethane foam is injected through the holes. This fills the space underneath the concrete slab and using the foams expansive forces lifts the concrete back to its original and correct level.
STEP 3: Upon completion of leveling the concrete, the injection hole(s) are filled discretely with new cement, allowing you to use your surface immediately.
SUMMARY: Polyurethane Concrete Raising uses a foam material that is injected under the slab. When the components of this material are mixed, a reaction causes the material to expand. This expanded foam fills any voids beneath the slab and raises concrete. This material will never lose density, is permanent, and weighs only about 2 lbs. Per cubic foot.
Why

Does Concrete Settle?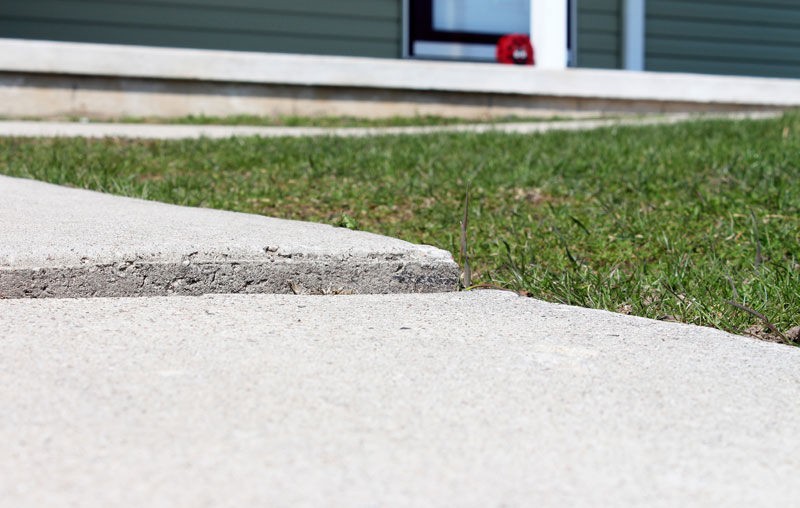 Q: WHY DOES CONCRETE SETTLE?
A: Poor Soil Conditions, Poor Compaction, Tree Roots, Poor Drainage
Poor Soil Conditions: Clay-rich soils are 'elastic.' They expand and contract with moisture content. As soils become saturated with water, the clay expands and loses strength. This condition allows slabs to sink just like standing in wet mud. This can occur from heavy rains, melting snow, or plumbing leaks.
Poor Compaction: Many homes are built on backfilled soils. If the soil is not compacted correctly, backfill will slowly and unevenly compact, sometimes over a period of a year, allowing slabs to settle.
Tree Roots: Trees and large shrubs can consume up to 30 gallons of water a day. If located near concrete, the loss of water in the soil will make the soil contract and can cause the slabs to settle.
Poor Drainage: Improper drainage can cause soil instability by creating areas of saturated soils allowing the slabs to settle. Poor drainage can be typical to the area, or as minor as a misplaced down spout.
Many homeowners make the mistake of waiting until the problem worsens or spend 2x as much on replacing the concrete. Until the problem is fixed, your home remains at RISK.
Constant Owner Interaction means no project manager or multiple people trying to make decisions.
The Highest Quality Products and with many small details that often go unnoticed by other contractors, let's take your concrete project to the next level.
Quality Control. The owner is hands on throughout the project, if any problems or issues arise they can be dealt with immediately.
Nonstop Communication - The key to the success of your project is good communication. And, a big part of communication is listening. From the beginning of a project to its end, our company places a high priority on listening - to you, your needs and wishes.
We Keep Our Promises - Trust is the cornerstone of our long-term success. We have served thousands of happy clients and look forward to serving you!